br RNA preparation cDNA synthesis and RT PCR Trizol
2022-06-23

RNA preparation, cDNA synthesis and RT-PCR Trizol reagent (Invitrogen, Carlsbad, CA, USA) was used to extract total RNA from tissues according to the manufacturer's protocol and isolated RNA quantity was determined by UV spectrophotometry (Nanodrop, Thermo Scientific, USA) and RNA integrity was verified by gel electrophoresis using 2.5μg of total RNA per lane. One microgram of RNA was reversely transcribed to a single-stranded cDNA as described previously [11]. GlyT1 and GlyT2 specific amplicons were amplified in a total volume of 25μl, containing 50pmol of reverse and forward primers, 2mMMgCl2, 2.5μl 10× PCR buffer, 0.25U Taq-DNA polymerase (Invitrogen, Carlsbad, CA, USA), 10mM nucleotide mix (Promega, Madison, WI, USA) and 1μl cDNA. The primer sequences were: GlyT1 forward 5′-CATACCTCTGCTATCGCAAC-3′, GlyT1 reverse: 5′-AGAAGGCGATGCAGATGAC-3′, GlyT2 forward 5′-CTGCTGGCGGTATTGGGATTTGG-3′, GlyT2 reverse: 5′-CAGACAAATGAGAGACAGGGCAG-3′. The conditions for amplification were: 95°C for 10min, 35 cycles of denaturation at 95°C for 30s, annealing at 60°C (GlyT1) or 62°C (GlyT2) for 45s, and NADP/NADPH Quantitation Colorimetric Kit synthesis at 72°C for 60s. PCR products were electrophoresed on 1.5% agarose gels.
Quantitative PCR (qPCR) Quantitative determination of gene expression was performed on an ABI 7300 real time PCR system using TaqMan® universal PCR master mix (Applied Biosystems, Foster City, CA). qPCR assays (Applied Biosystems) for GlyT1 (Assay ID: Rn01416529_m1) and GlyT2 (Assay ID: Rn01475607_m1) were used. ß-Actin (Assay ID: Rn00667869_m1) was used as a reference gene, and relative gene expression was determined according to the ΔDCt method [12] and the relative expression software tool [13]. All samples were run in duplicates and at least in two independent experiment. Data are presented as mean values+SEM.
Immunofluorescence staining For immunostaining of DRG, spinal cord and the sciatic nerve, cryosections (8μm) were fixated with 4% paraformaldehyde. Subsequently, cryosections were blocked and permeabilized for 1h with blocking buffer containing 10% normal goat serum and 0.2% saponine in PBS, respectively. Primary antibodies (guinea pig anti-GlyT1 antibody, 1:100 raised against the N-terminal domain of GlyT1); mouse anti-NMDA receptor subunit NR1 antibody, 1:50 (Imgenex, San Diego, CA, USA); mouse anti-glutamine synthetase antibody, 1:500 (Abcam, Cambridge, UK); mouse anti-NeuN antibody, 1:300 (Millipore, Billerica, MA, USA) were applied by incubation overnight at 4°C. Secondary antibodies (donkey anti-guinea pig IgG indocarbocyanine (Cy3)-conjugated antibody, 1:500 (Dianova, Hamburg, Germany); goat anti-mouse IgG Alexa Fluor 488 antibody, 1:500 (Invitrogen, Carl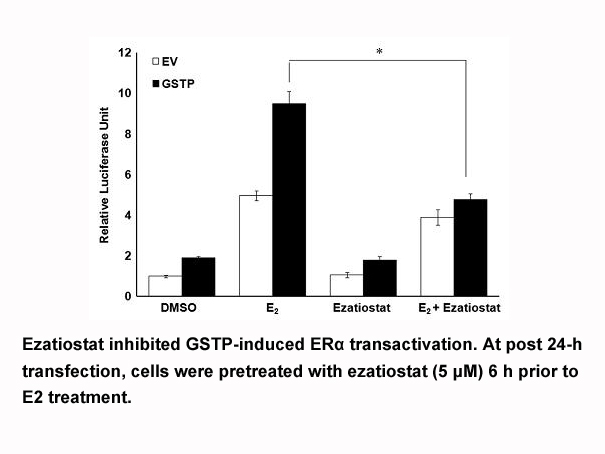 sbad, CA, USA) were applied for 3–4h at RT. Subsequently, sections were mounted (ProLong Gold anti-fade reagent with DAPI; Invitrogen), evaluated with a fluorescence microscope and a digital camera (Leica Microsystems, Wetzlar, Germany).
Statistical analysis All data were tested for normality using the Kolmogorov–Smirnov Test for normality. Accordingly, behavioral data, presented as paw withdrawal thresholds before and 12 days after CCI, were compared using the Mann–Whitney U-test. Normalized density ratios of the protein expression were analyzed using the unpaired Student's t-test (Prism 5, GraphPad Software, La Jolla, CA, USA). Data are presented as means±SEM. A P value <0.05 was considered to indicate significant differences.
Results
Behavioral experiments All animals that underwent CCI developed mechanical allodynia in the left, injured hindpaw 12 days after surgery. Here, the withdrawal threshold decreased significantly from 50.0±0.0g before CCI to 36.2±1.5g after 12 days (<0.001). In the right, uninjured hindpaw (49.8±0.2g before CCI and 50.0±0.0g after 12 days) the force until the paw was withdrawn remained constant (Fig. 3). Body weight of the rats increased in the sham group (+9.5±11g) while it stagnated in the CCI group (−0.5±1.7g).